#GoogleMarketingLive 2019 was just crazy, when you start thinking that Google Ads are getting boring, Boom! Here we have a bunch of new and really useful ad formats and campaigns. We are going to review those new ads formats and see how Google is improving engagement delivery. Here we go!
New Discover Ads Campaign.
Since Google introduced Google Discover, in September 2018, we all spent a lot of time there, just chilling and reading news and customized content. 800 M people are now using Google Discover monthly.
I personally think that Google Discover is an amazing chilling place and finally, we (Digital marketers) now have a chance to engage with them.
Discover ads provide an open design, carousel style, for advertisers to engage consumers with a stylish visual format. They are going to run across YouTube home feed, Gmail promotions tabs, and the Google Discover feed.
This is huge because the new Discover Ads are really going to help us to show to potential leads visual stories about your product or service.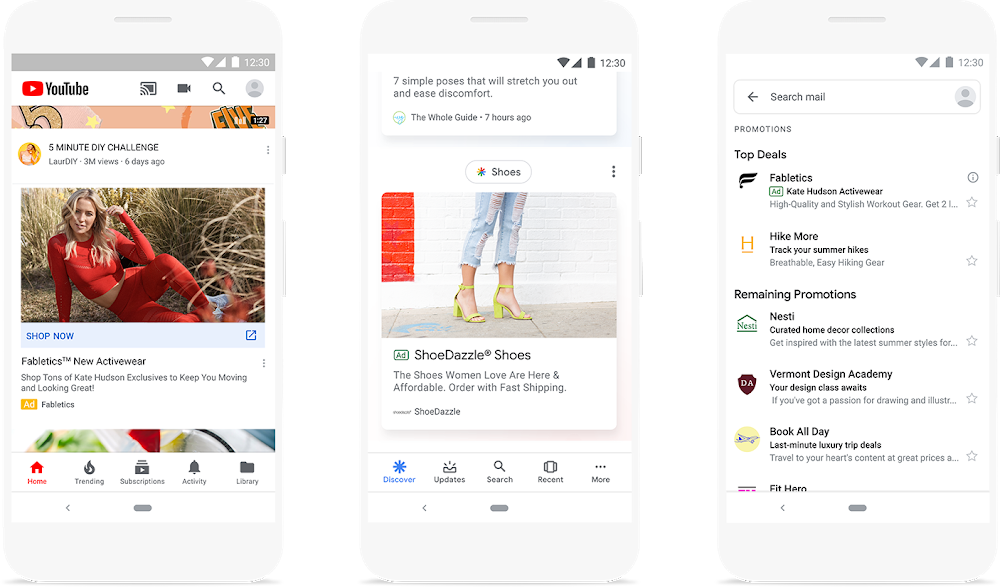 New gallery format ads for search network:
Spoiler alert! This is really close to the Facebook Carousel Ads, in saying that, this is amazing news for the Search Network because Google now understands that images generate engagement and we are going to have the ability to target users with real commercial or transactional intent with a beautiful carousels supported by copy. The incredible part of this is that gallery ads are going to be at the top of the search results.
At the beginning, they are going to available just for mobile, to set up your gallery ads you're going to need between four and eight images, a 70 character description and up to three headlines to test.
In conclusion, I think that Google is trying to complete the "sales funnel" adding power into the engagement level of the funnel by delivering visual stories about your product or service.
I hope you really enjoyed those amazing news, we will bring more juicy news from the #GoogleMarketingLive 2019, Please let us know what do you think about this new "full engagement approach" from Google.
---